At Dispomed, we know that a properly functional autoclave is an essential part of a safe practice, which is why we would like to share with you some technical tips to extend the life of your autoclave unit.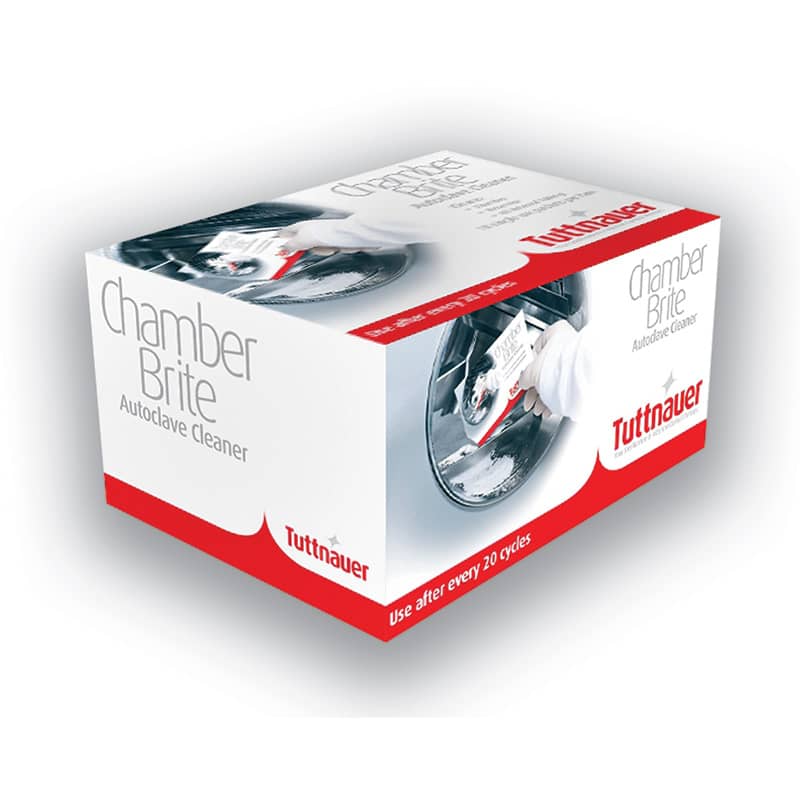 Here are a few simple steps to a hassle-free cleaning with Chamber Brite.
For better results, clean autoclave every 20 cycles or once a week.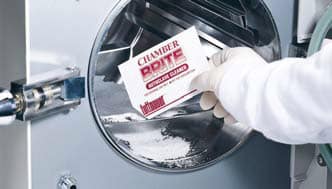 1. Sprinkle Chamber Brite powder along the bottom of the autoclave chamber.
Caution: the chamber must be cold.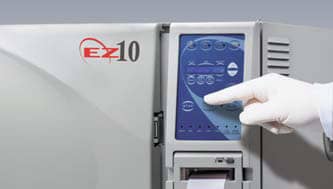 2. Start a sterilization cycle with distilled water but no drying cycle.
3. At the end of the cycle, drain solution from reservoir and discard.
4. Fill reservoir and repeat steps 2 and 3 without Chamber Brite.
5. Wipe the interior of the chamber with a damp cloth or a sponge.
6. Fill reservoir with distilled water.
7. The autoclave is now ready to use!
It is recommended to check the proper functioning of the pressure bleed valve at least once a month. During a cycle, use a long screwdriver or a pair of pliers to momentarily open the bleed valve by pulling on the relief pin.
Caution: use a long tool and protect your hands to avoid burns from the steam which will exit from the relief pin.
To prevent water leaks and the obstruction of some holes, it is recommended, at least once a year, to have some of the components of the autoclave (door gasket, bellow, air jet, and e.p.a filter) checked and replaced by a qualified technician.
Working with companies that can handle some of the growing difficulties your business might experience is really helpful in keeping you stay focused on what matters the most: your patients' health. Working with people who are experienced and knowledgeable in each of their fields to guide you is the best way to save time, avoid loss of money, and lower your stress level.
Does your equipment
require preventative maintenance?
Prevent failures with maintenance performed by our qualified technicians. 
Start using your unit with good maintenance habits. Let's give yourself relief and avoid stress by subscribing to our automated maintenance reminders. We will be guiding you in using the unit to its full potential and optimizing its operating service time.