Dispomed Veterinary Equipment
At Dispomed we are proud to design and manufacture quality veterinary equipment and supplies, such as Moduflex™ anesthesia machines, Highdent™ dental units and Vet-tables range of products. With its reputation of high quality products, Dispomed is proud to offer a 5 year warranty on the Moduflex™, Highdent™ and Vet-tables brands. Dispomed's products are used in over 35 countries around the world. 
Sebastien Lachapelle
President
Lise Lapointe
General Manager
Mélissa Lachapelle
Vice President
Nathalie Pellerin
Purchasing and Inventory Responsible
Jonathan Chênevert
Financial Controller
Mélanie Charette
Accounting Clerk
Mathieu Marsolais
Accounting Clerk
Lyne Dupuis
Regional Sales Manager – Eastern Quebec
Nathalie Deslauriers
Regional Sales Manager – Eastern Ontario and Western Quebec
Cecil Harrington
Regional Sales and Service Manager – Northern and Eastern Ontario
Brian Wilson
Regional Sales and Service Manager – Western Ontario
Katrina Muncie
Regional Sales and Service Manager – Central Toronto
Melanie Prebble
Regional Sales and Service Manager – Alberta
Rameses Orosco
Regional Sales and Service Manager – British Columbia
Sébastien Marquis
Regional Sales and Service Manager – Atlantic Provinces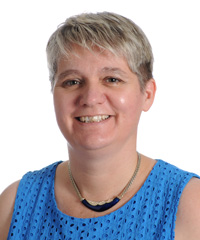 Louise Lévesque
Technical Support
Rachel Leboeuf
Team Leader of Customer Service
Julie Gadoury
Customer Support – Quebec
Nathalie Fortin
Customer Support – Ontario
Sarah Lebrun
Customer service and technical support
Marieve Bourdon
Business development manager – British Columbia, Saskatchewan and Manitoba
Line Lamarche
Director of International Business Development
Eric D'Amour
Director of Operations
Andrew Wojtynek
Technician – Quebec
Tommy Roy
Technician – Quebec
Dominic Beaulac
In-house Technician
Éric Lalande
Technician – Québec
Jérôme Loyer
Chief Machinist
Marc-André Germain
Machinist
Michael Thériault
Machinist
Mathieu Beaulieu
Chief Welder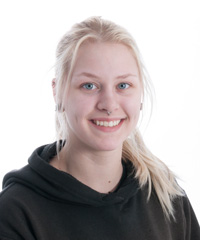 Michel Robert
Assembler- technician
Marc-André Ricard
Receipt / Shipping
Philippe Tessier
Chief Assembler
Sebastien Bilodeau
Laborer
Bruno Tellier
Graphic Designer and Website Manager
Vanessa Theriault
Graphic Designer
In conjunction with veterinarians from private practices, anesthesists, professors and other specialists, Dispomed has developed the Moduflex™ anesthesia machines that are effective, safe, easy to use and meet the needs of modern veterinarian practices. Moduflex™ anesthesia machines have been in use for over 30 years.
Highdent™ is, without a doubt, the most revolutionary veterinary dental brand on the market today. It is the first brand to include protection against percutaneous injuries to users. Extensive testing is done on each machine to ensure that it respects Dispomed's high standards. The Highdent™ dental unit will allow veterinarians to improve their dentistry practice.
Vet-tables are a line of high quality surgery and exam tables designed to offer superior stability and ergonomics. Noise-free, the Vet-tables are adjustable to the veterinarian's height preference with multiple configurations to meet your needs.
The Tobyguard kennel doors are hand-welded and polished with the best stainless steel quality that reflects the 5 year warranty of our product. The customized sizes are perfect for new clinics and for renovations with restricted dimensions. Whether it is for a small or a big project, the Tobyguard kennel doors will offer you quality that will last a lifetime!