A new configuration
from Dispomed
We are proud to present a new configuration of surgery top now available for our Vet-Tables! Our V-top is now available in a heated version!
The advantages of water-heated surgery tables
There are now 2 types of heating systems available for our heated surgical tables. The first one works with an element. The advantage of this type of top is the higher degree of heat that can be reached, whereas an electrically heated top is more likely to cause burns to the patient. When designing a new product at Dispomed, we always think about the safety of the patient, the user and the quality of the product. This is why we have designed our new V-shaped heated top. Our water-heated top is safe for the user and the patient and without risk of burns.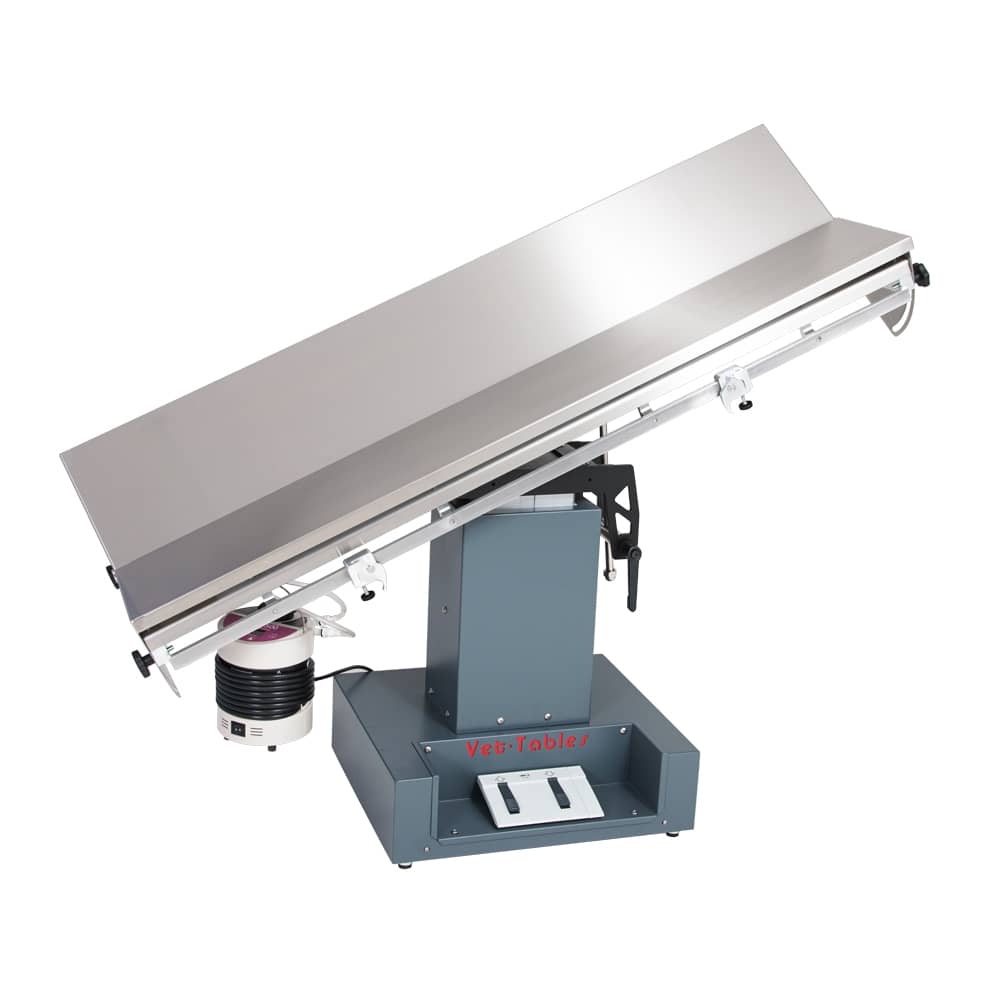 + All tray tops are made of 304 grade stainless steel. Available with optional water heated top.
+ Maximum height 49" (124.46 cm).
+ Rapid rail tie-down system lets you position animals safely, and add accessories.
+ 4 moveable paw attachments placed on the rails on each side of the table.
+ Lift capacity 300 lbs (136 Kg).
+ The silent motor stops automatically when the maximum height is reached.
+ Full aluminium machined structure for a greater robustness.