As we wrap up an incredible year celebrating our 40th anniversary, we're thrilled to share some exciting news with you – Dispomed is stepping into a new era with a fresh logo that beautifully represents our journey, growth, and aspirations.
A Journey of Evolution and Learning
When we started Dispomed, we were like a tiny seed planted in the rich soil of the veterinary world. With dedication and perseverance, we sprouted, grew, and flourished. Just like a young animal learning to navigate its environment, we too learned from each experience, refining our services, expanding our product offerings, and extending our reach to different corners of the veterinary community.
Taking a Step Back to Leap Forward
Just as animals sometimes retreat to a safe haven to gather strength before charging ahead, we also took a step back to reinforce our foundations. We realized that in order to leap forward, we needed to ensure our core values and principles were as solid as ever. This introspection and realignment were crucial for our evolution.
Removing Barriers and Embracing Opportunities
Today, we proudly unveil our new logo, which embodies the essence of our journey. It's not just a logo; it's a symbol of our commitment to breaking down barriers and embracing the vast opportunities that the veterinary world offers. Just like a fearless creature ready to explore new territories, we are removing the perimeters around Dispomed's existence.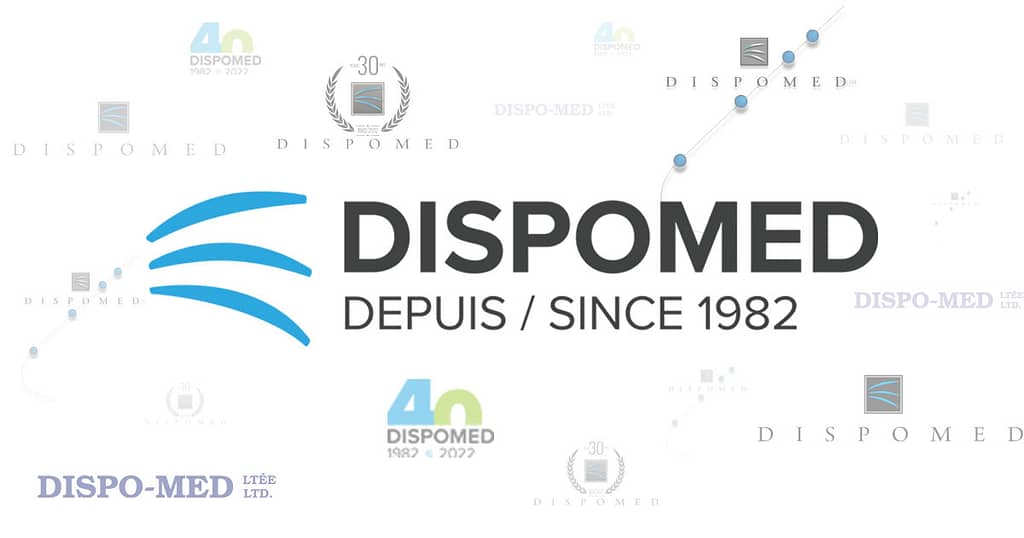 From Yesterday to Tomorrow, From Here to There
Our journey has taken us from humble beginnings to where we are today, and now, with the winds of change guiding us, we're setting our sights on a bright tomorrow. Just like animals that migrate to better pastures, we're crossing the bridge from the familiar to the uncharted, equipped with knowledge, experience, and a sense of adventure. 
Leaving Our Mark
As animals use their claws to leave indelible marks in their territories, we are determined to leave our mark on the veterinary landscape. Our new logo is a representation of this determination – bold, confident, and forward-looking. With renewed vigor and a clear vision, we're ready to make a lasting impact on the lives of all the animals and people we touch. 
An Experience of Excellence
Finally, our ultimate goal remains unchanged: to provide an experience of excellence to every member of the Dispomed family, from our customers and partners to our dedicated team. Just as animals in nature work harmoniously within their ecosystems, we strive to create a harmonious and enriching environment where everyone thrives.
Thank you for being a part of the Dispomed family.