MRI Conditional Active Scavenger Interface for Central Vacuum System
This revolution in evacuation systems will give you peace of mind. There is less maintenance to do on this new interface. Plus, the housing replaces the reservoir bag so you don't need to change your evacuation bags anymore.
Our gas evacuation interfaces are able to adapt to large variations in air flow, avoiding depletion of the breathing bag or increased resistance.
No evacuation bag
Less maintenance
Fits on ALL models of veterinary anesthesia machines
5 year warranty
No replacement accessory needed
MRI Conditional
Certified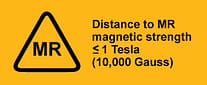 Related Information From The Blog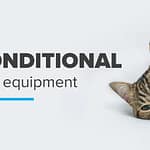 After 2 years of work, we are proud to officially announce that our MRI veterinary anesthesia machines are now accredited with the MRI Conditional Certification from the Med Institute. Dispomed offers high-quality MRI veterinary anesthesia machines. These units have been tested and have been approved MRI conditional since they are made from non-ferrous materials. When … [Continue Reading]