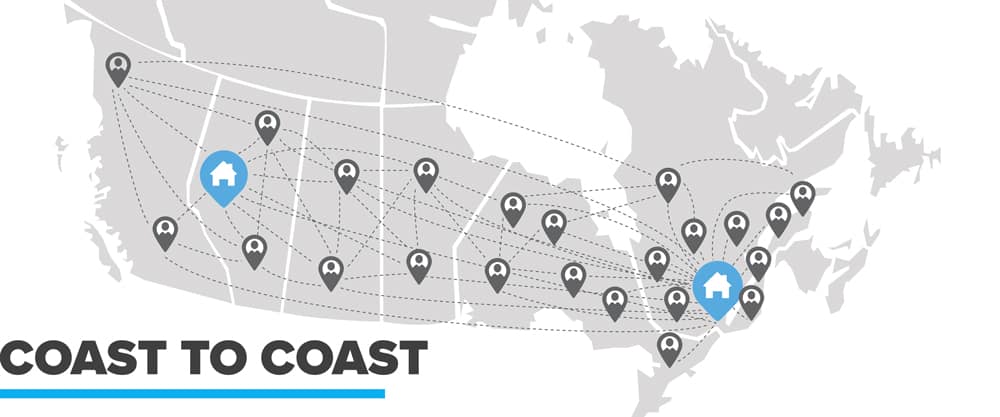 Yes, you read it right!
Wherever you are in Canada, Dispomed takes care of sales, maintenance, installation and after-sales support. Whether you buy a product manufactured by us or a product that we distribute, we take the same responsibility and provide after-sales service on them.
We are proud to be the ONLY business partner of veterinary clinics in Canada from coast to coast.
Have you taken advantage of
Dispomed's equipment services?
Are you aware that using Dispomed for annual maintenance on your veterinary equipment makes you eligible for discounts on all products and services?   You will also find that Dispomed offers excellent value, industry-leading, comprehensive inspections, approved reports for your records and unmatched customer support. We also provide loaner equipment to keep your clinic up and running when your machines need repair.
What time of year do you usually have your equipment maintained? Your Dispomed's team would be happy to contact you closer to that time and provide you with a quote and summary of our services.
Alberta, Saskatchewan
and Manitoba's team
Does your equipment
require preventative maintenance?
Prevent failures with maintenance performed by our qualified technicians. 
Start using your unit with good maintenance habits. Let's give yourself relief and avoid stress by subscribing to our automated maintenance reminders. We will be guiding you in using the unit to its full potential and optimizing its operating service time.