Veterinary-Specific Infusion Pump
The DigiPump IP41x is a veterinary-specific, multi-function infusion system capable of infusing seven different modes, including Rate, Time, Weight, Multi-Rate, Loading Dose, Sequence and includes a Relay mode when paired with a workstation for auto-continuous infusion.
The DigiPump IP41x is easy to use and comes calibrated for Hospira and Baxter IV lines. You can add any brand of IV line by simply calibrating the pump through the software.
Watch the video to learn about
the DigiPump IP41x specifications
Watch the video to learn how
to calibrate the pump through the software
Volumetric Infusion Pump
DigiPump IP41x
Space Saving Stackable Infusion Pumps
+ Multi-function operation
+ Colour touchscreen display
+ Customizable drug library
+ Intelligent bolus programming
+ Stackable space-saving modular design
+ Auto calibration for any IV set
+ Dual CPU for improved safety
+ Meets & exceeds ISO 60601-2-24 standard for safety
+ Li-Ion battery for up to 5-hour continuous operation
+ Wi-Fi connectivity (optional)
+ 1-year warranty and lifetime technical support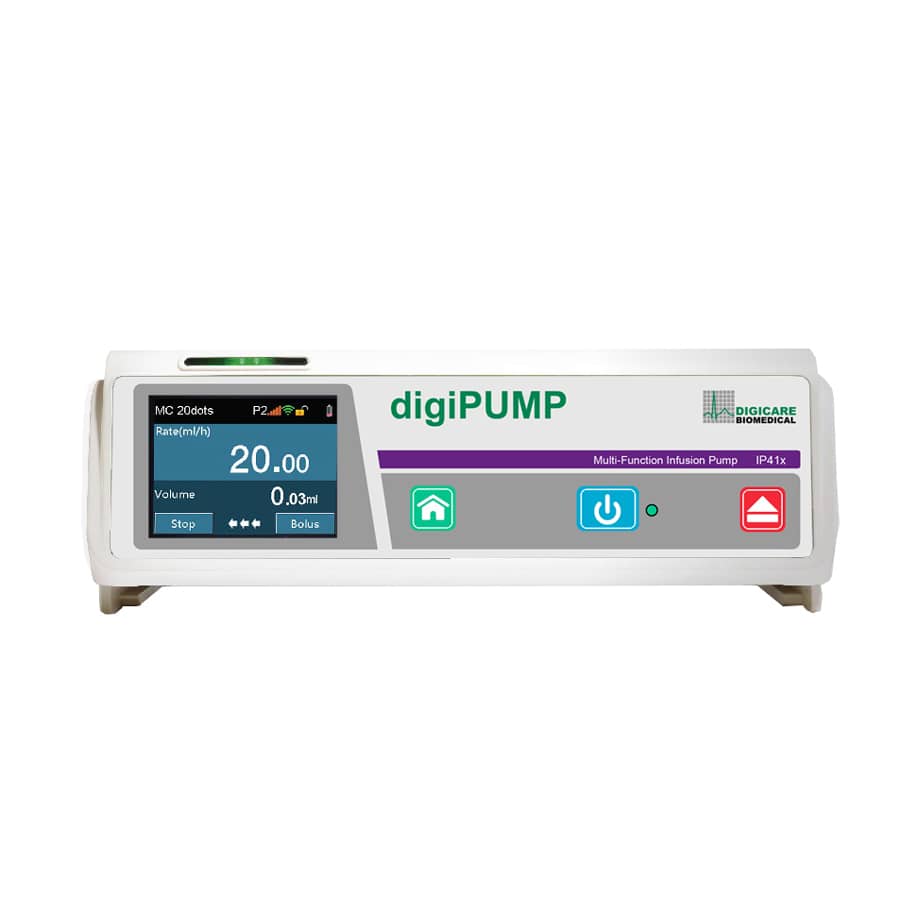 Does your equipment
require preventative maintenance?
Start using your unit with good maintenance habits. Let's give yourself relief and avoid stress by subscribing to our automated maintenance reminders. We will be guiding you in using the unit to its full potential and optimizing its operating service time.