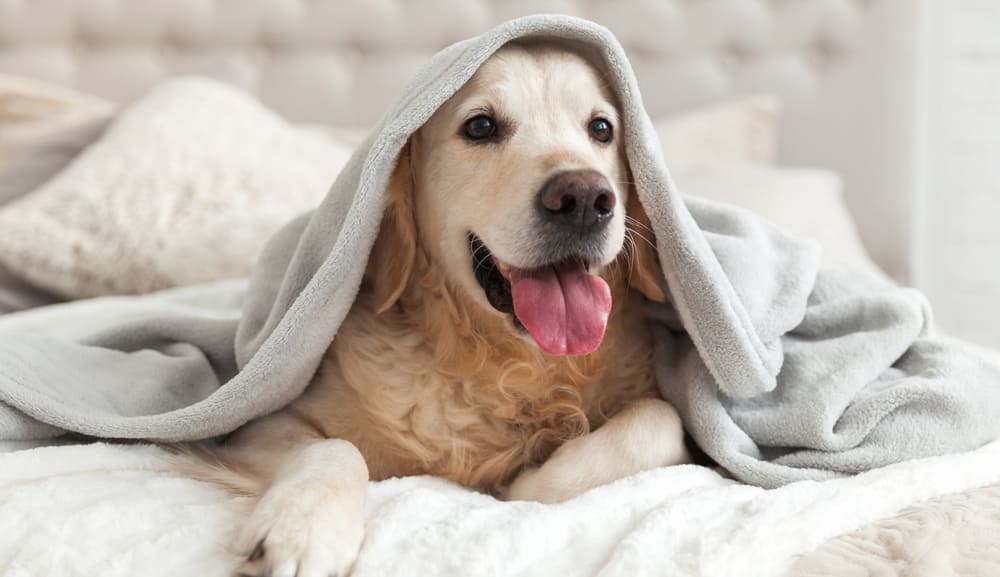 Before talking about ways of reducing heat loss, do you know what hypothermia is? Hypothermia, when happening under anesthesia, is a drop in body temperature. There are 4 hypothermia stages; mild which is over  36.6°C (98°F), moderate from 35.6°C to 36.6°C (96°F to 98°F), Severe from 33.3°C to 35°C (92°F to 95°F) and critical below 33.3°C (92°F).
Which techniques do you use to reduce heat lost on patients going under anesthesia?
There are many ways you can reduce heat loss in patients. Here are a few things you may want to try or just keep as a reminder. This could be useful whenever you have patients who may be at a greater risk like small cats (less than 2 kg – 4.4 pounds), certain dog breeds, patients undergoing a long procedure and many others.
Pre-operation
When in pre-op, make sure to warm your patients with an air warming unit or blankets and towels.
Minimize the use of alcohol and scrub solution as it is often cold and gets the patient wet.
Pre-op area temperature should be at 24°C (75.2°F).
During operation:
The surgery room should be at 24°C (75.2°F)
Use adequate anesthesia machines that pre-heat the inspired gas. The integrated coaxial circuit in the Moduflex Coaxial anesthesia machine allows you to preheat the gas inhaled by the patient.
Use a heating table or a circulating water blankets to avoid the patient being in contact with cold stainless steel.
Cover the animal's paws with foil blankets, socks or heating blankets. Paws are a place where animals may lose a lot of heat.
Warm the intravenous fluid with a fluid warmer.
If the procedure is performed with an electrosurgical generator, make sure to heat the cautery plate with a warming blanket or a water-heating pad.
Post-Operation:
Cover the animal with a warming blanket while it is recuperating from the surgery. At this point, make sure to use a device that is not too noisy as it may scare the animal.
You can also use a hot towel warmed by the dryer.
There are many ways you can decrease hypothermia while performing surgeries, make sure to have a hypothermia protocol at your clinic. Discussing the protocol with your colleagues is a great idea to make sure everyone follows the same steps. If you feel like there are too many things you should improve, keep it simple. Start with one and give your team objectives e.g., In 5 weeks, your protocol should include 6 new methods of fighting hypothermia.
References: