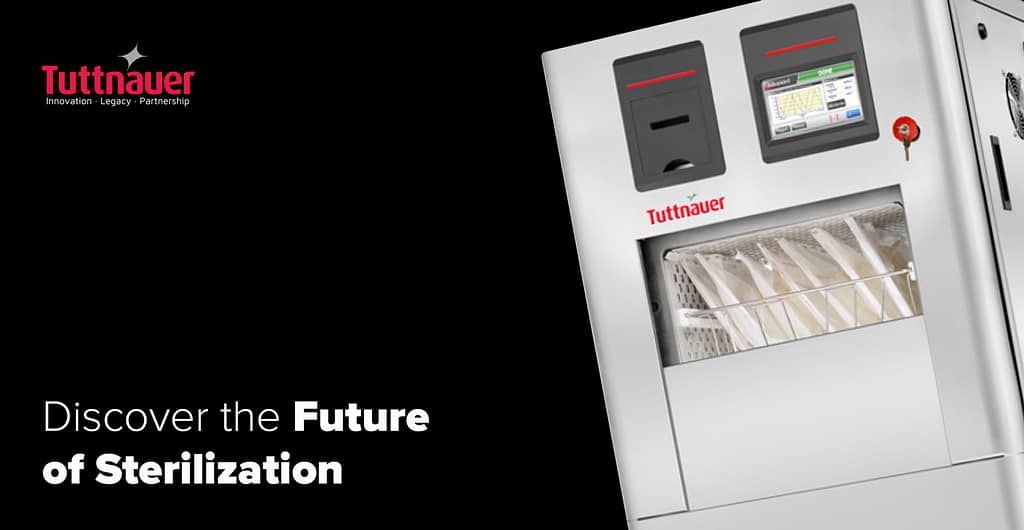 In the ever-evolving field of veterinary medicine, staying updated with the latest technological advancements is crucial to providing the best care for our animal patients. One such innovation that holds immense promise is plasma sterilization. In this article, we delve into the realm of plasma sterilization, providing veterinarians with comprehensive insights into its benefits, applications, safety considerations, and more.
Understanding Hydrogen Peroxide Low Temperature Sterilization
Plasma sterilization, also known as low-temperature hydrogen peroxide gas plasma sterilization, is a groundbreaking method designed to achieve effective and efficient sterilization while minimizing potential damage to delicate instruments and equipment which can be heat and humidity sensitive. Unlike traditional methods like autoclaving, plasma sterilization utilizes a low-temperature, low-pressure environment to create a unique plasma state that eradicates microorganisms through a combination of physical and chemical processes. The Plasma sterilization sterilizes and inactivates micro-organisms with Hydrogen Peroxide, (H2O2), vapor acting as the sterilizing agent. It sterilizes medical devices by diffusing H2O2 into the chamber and then "exciting" the H2O2 molecules into a plasma state.
The Benefits of Plasma Sterilization for Veterinary Practices
Gentle on Sensitive Equipment
Plasma sterilization is particularly advantageous for veterinary practices that handle sensitive surgical instruments and equipment, such as endoscopes, fiber optics, and delicate orthopedic tools. The low-temperature process helps prevent thermal damage and maintains the integrity of these intricate devices.
Rapid Turnaround Time
Plasma sterilization offers shorter cycle times compared to other methods. This can lead to increased efficiency in a busy veterinary clinic, allowing for more streamlined patient care and reduced downtime for equipment.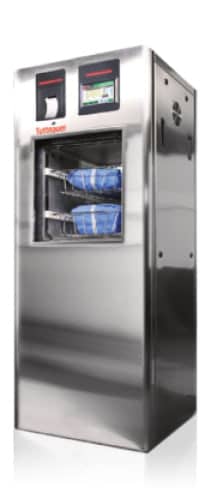 Reduced Environmental Impact
As a low-temperature method, plasma sterilization is environmentally friendly, consuming less energy and producing fewer emissions compared to high-heat sterilization methods.
Effective Microbial Eradication
Plasma sterilization's unique process ensures the thorough elimination of microorganisms, including bacteria, viruses, and spores, ensuring a safe and hygienic environment for both patients and veterinary staff.
Applications in Veterinary Medicine
Plasma sterilization can be applied across various areas in veterinary medicine, including:
Surgical Suites: Use plasma sterilization to effectively sterilize surgical instruments, minimizing the risk of post-operative infections.
Dental Care: Ensure the cleanliness of dental instruments and equipment, promoting oral health in animals.
Endoscopy and Imaging: Sterilize sensitive endoscopic and imaging equipment to maintain diagnostic accuracy and patient safety.
Orthopedic Procedures: Plasma sterilization can play a crucial role in maintaining the sterility of orthopedic tools and implants, reducing the risk of post-operative complications.
Safety Considerations
While plasma sterilization offers numerous advantages, it's essential to adhere to safety guidelines and recommendations:
Training and Familiarization: Proper training and familiarization with the plasma sterilization equipment are paramount to ensuring correct usage and safe operation.
Material Compatibility: Although gentle on most materials, it's important to verify the compatibility of veterinary instruments and equipment with plasma sterilization to prevent damage.
Plasma sterilization is ushering in a new era of sterilization technology for veterinary practices. Its gentle yet effective approach to microorganism eradication, along with its suitability for sensitive equipment, make it a valuable asset in maintaining a safe and hygienic environment for animal patients. By harnessing the power of plasma sterilization, veterinarians can elevate their standards of care while embracing the latest advancements in veterinary medicine.
As we embrace this innovative solution, it's crucial to keep in mind that thorough training, adherence to safety protocols, and regular maintenance of plasma sterilization equipment are essential to maximizing its benefits and ensuring the well-being of both patients and veterinary staff. By incorporating plasma sterilization into your practice, you're taking a significant step toward providing the highest level of care to the animals entrusted to your expertise.
Vet Clinic – Low Temperature Sterilizer – Hydrogen Peroxide
Many vets use a low temperature machine that uses Ethylene Oxide Sterilization which is a gas. However, ethylene oxide is a colorless, flammable gas and cancerous. Whereas, the other option is using a low temp sterilizer that uses Hydrogen Peroxide. This process involves H2O2 vapor filling the sterilizer chamber, contacting and sterilizing exposed device surfaces. Once the sterilization cycle has completed, the vapor is vacuumed from the chamber and converted to water and oxygen.
Low Temperature Plasma Sterilization Validation - Tuttnauer PlazMax
In this video you will learn about the various indicators, devices and consumables that Tuttnauer supplies for the validation of low temperature sterilization using vapourized hydrogen peroxide (H2O2) sterilization cycles.