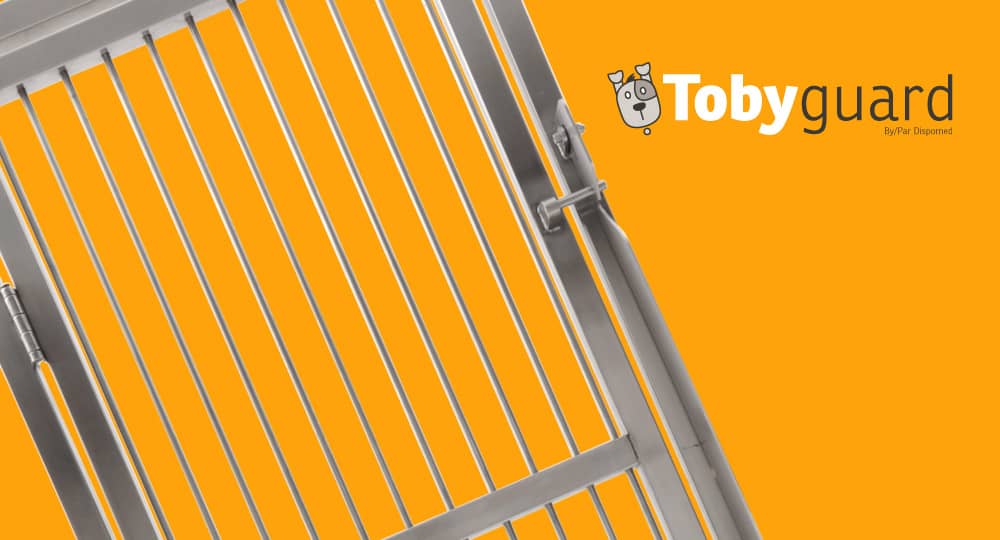 Is your dog ward in your veterinary clinic getting old and not as functional as you would like?  Are you afraid of all the work it will require to change your door runs in the amount of space you have
Dispomed has the easiest solution for you!  Knowing the majority of the clinics are stuck with hazardous dimensions, we custom make our dog runs for the specific size you need! Effectively, our Tobygard runs will fit in every clinic size giving you the most functional dog ward ever!
Follow these 4 steps to create your perfect dog ward!
Select if you want a complete frame, a top and bottom frame only or doors without a frame.
Choose between our glass doors or grill doors
Measure the desired height of the doors
Measure the desired width of the doors
Once we receive all the information, we will design your doors so you will see what they will look like. Once approved, the plan goes into production in our facility and you will receive your custom doors within 6 weeks!
You can always contact your representative or chat with us with your dimensions and it will be a pleasure to help you create the dog ward of your dreams!
Glass kennel door Option
Our clear ¼" tempered glass kennel doors offer a bright, open look without sacrificing durability. The glass reduces noise while allowing you to keep an eye on Toby in his kennel at any moment.
The locking system with its double attachment is very secure and solid.
Frame Option
Our doors are available with or without frame.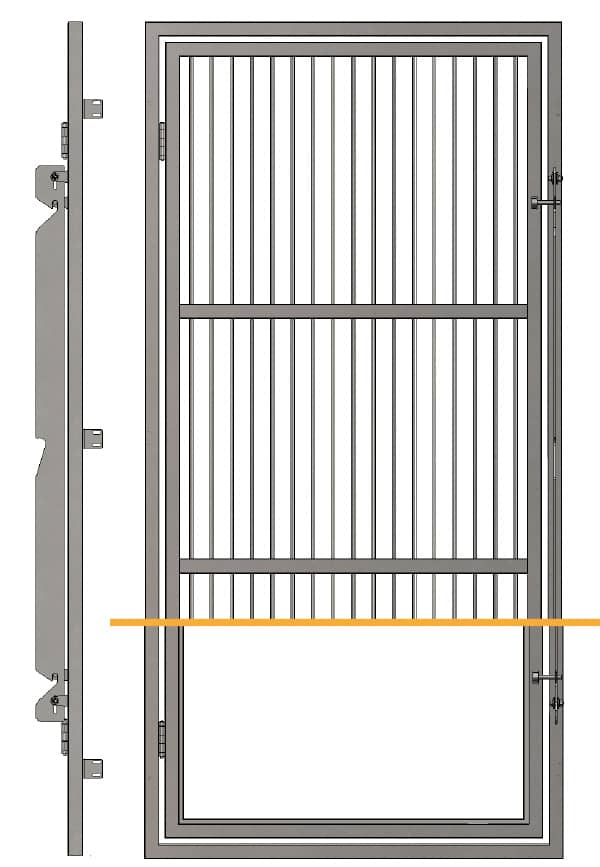 Rod doors Option
Our stainless steel rod doors are reinforced with 2 horizontal bands to make sure that the biggest dog won't get through it. These grill doors are made of ¼" stainless rods passing through stainless steel banding to prevent rattling and increase strength.
All the welds are polished for an easier cleaning of the door.
TobyGuard Run Doors by Dispomed