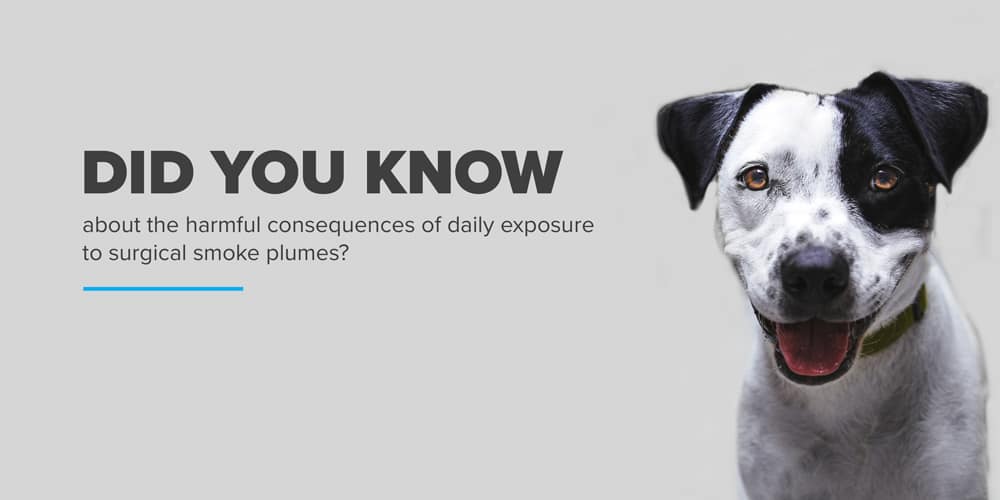 How disgusting! Knowing this, you certainly want to protect your staff from the risk of exposure to biological, physical, and chemical hazards. Or simply want to make sure your electrosurgery evacuation system performs well enough to capture the particles and micro-organisms.
The Bovie® smoke evacuation solution
4-Stage ULPA Filtration
99.999% efficient in trapping 0.1-0.2 μm particulates and micro-organisms

Smoke Protection
Protects OR staff from the risk of exposure to Biological, Physical and Chemical Hazards.
Combines powerful suction with optimal filtration.
Ease of Use
Easy to set up and operate.
Filter life is automatically tracked on the LED display.
Compatibility
Ultra-quiet design.
Lightweight and compact…designed to fit in any OR.
Economical
Extensive life filter (SF35) offers up to 35 hours of performance with 3 flow settings.
Smart Shark Remote Activator Device prolongs filter life by activating smoke evacuation only when the electrochirurgical pencil is in use.
YOUR Smoke evacuation PARTNER
Bovie® Smoke Shark® II System
Smoke Shark® II Technical Specifications
| | |
| --- | --- |
| Dimensions | Height 6″ (15.2 cm) Width 11″ (27.9 cm) Depth 15.5″ (39.4 cm) Weight 10 lbs (4.3 kgs) |
| Line Frequency | 50 – 60 Hz |
| Line Voltage | SE02: 100/120 VAC SE02-220: 240 VAC |
| Noise Level | 55.0 dBA (Maximum) |
| Warranty | Limited two (2) year on unit only |