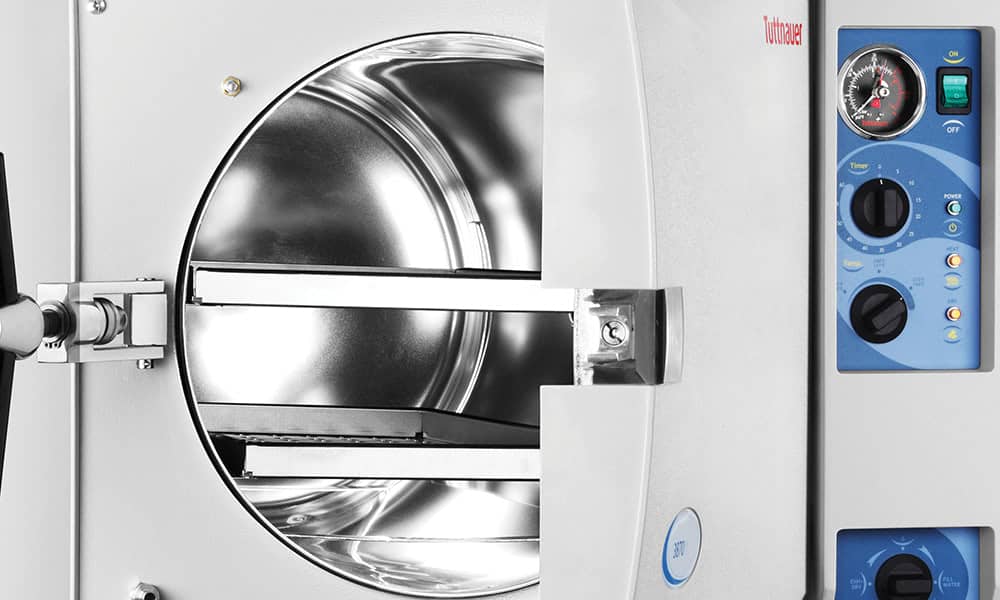 Here are a few helpful tips following numerous requests from our customers regarding the maximum load in autoclaves. In order to perform sterilization cycles, there is a maximum weight of instruments and textiles you can place in autoclaves. For an optimal performance, it is recommended to spread the load among all the trays. When you overload your autoclave, chances are you will have a cycle failure and have to restart the procedure.
Maximum instrument and textile load for Tuttnauer* autoclaves
It is important to note that the maximum instrument load is a combination of the weight of the instruments and the textiles. For instance, if you have an autoclave model 1730, you are allowed to place a maximum of 6 lbs in total. This means that you can place 4.5 lbs of instruments and 1.5 lbs of textile to wrap the instruments.
The maximum textile load is when you only want to sterilize textiles without any instruments.
* Please always refer to your manufacturer's specifications. This chart is a simple guideline for Tuttnauer autoclaves.