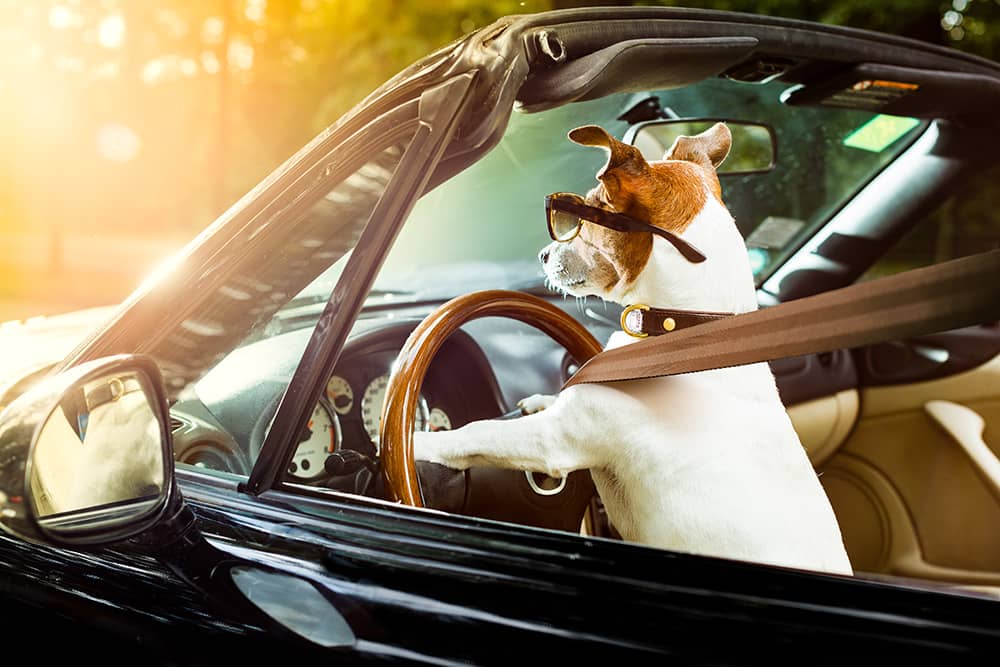 Mobile veterinary practices are rising in popularity, serving an increasing number and variety of pet owners. In many ways, this is a win-win proposition for both veterinarians and their clients.
The convenience and individual attention that these practices provide is especially appealing to pet owners who seek out personalized, concierge-style services. At the same time, many veterinarians are graduating with significant debt, making it challenging or intimidating to purchase a brick-and-mortar practice. Mobile clinics follow a leaner, more accessible business model.
Finally, pets are often stressed by car travel and the sights, sounds, and smells associated with a busy veterinary clinic. This means that pets, too, can benefit from a mobile veterinary practice.
What equipment is required to start a mobile veterinary practice?
Some are solo veterinarians operating out of their personal vehicle, while other veterinarians work with a technician to provide full-service care in a large mobile veterinary unit.
As such, there is often significant variation between mobile practices, both in practice style and in required equipment.
Many mobile veterinarians focus on a specific niche. Some primarily offer preventive care, providing vaccines and wellness exams for clients who would prefer not to take their pet in to a veterinary clinic.
Other veterinarians limit their mobile practice to pet hospice and euthanasia, alternative medicine, or any other niche market that is in demand in their geographic area. These veterinarians may drive their personal vehicle to appointments, carrying only the equipment that is required for their particular services. Exams and other services are typically provided in the client's home.
If you are planning to offer limited or niche services, your list of required equipment may be relatively small. Necessary items may include:
Scale to weigh pets
Tools for physical examination: thermometer, stethoscope, otoscope, ophthalmoscope
Supplies for collecting laboratory samples and administering treatments: syringes, blood collection tubes, fecal sample collection containers, etc.
Vaccinations (if applicable) and commonly-used injectable medications
Commonly-used oral medications
Tests that you may wish to perform at a client's home (heartworm tests, feline combo tests, etc.)
Some mobile veterinarians provide services similar to a brick-and-mortar practice, operating a full veterinary clinic on wheels. These practices typically operate out of a custom-built, mobile veterinary clinic. While the veterinarian may enter the client's home, examinations and procedures are typically performed inside the mobile unit.
In many cases, these mobile clinics contain smaller versions of all areas of a brick-and-mortar practice. Equipment may include items such as:
In-house laboratory and all associated equipment
Surgery area and all associated surgical supplies
Kennels and associated cleaning materials
Prior to establishing a mobile practice, you will need to consider which sort of practice you are aiming to create. Will you focus on a niche, or do you intend to offer full-service care? Do you plan to work with clients in their home, or would you prefer to have a mobile unit? These decisions will have a significant impact on your equipment list and budget.
What are the estimated start-up costs?
Many veterinarians are attracted to mobile practice because of low start-up costs. In a 2017 article, Veterinary Business Advisors estimated the cost of starting a mobile practice at approximately $250,000, or 25% of the cost of starting a brick-and-mortar practice.
If you plan to operate out of a mobile veterinary unit, you can expect to spend $200,000 or more for the unit itself. Adding x-ray machines, laboratory equipment, and other supplies must also be included in your budget.
If you plan to work out of your personal vehicle, however, start-up costs are likely to be significantly lower.
What are the estimated earnings?
In order to determine your estimated earnings, you will need to perform a feasibility study. This study projects the revenue that your practice may generate, by looking at historical data from existing practices, local demographics, expected operating hours and scheduling, and other factors. This study is typically performed by, or under the direction of, a business management consultant.
In 2014, LaBoit conducted a study of veterinarians who had purchased LaBoit mobile veterinary units. Based on estimated expenses and revenues reported by these veterinarians, they concluded that a mobile veterinarian seeing five clients per day at an average invoice of $250/client could expect to generate a net profit of approximately $239,000 per year (if working 5 days/week, 50 weeks/year).
While this calculation is based solely on averages and involves a number of assumptions, it does at least provide a starting point from which to work when considering your expected earnings.
What legal requirements govern mobile veterinary practices?
In general, mobile veterinary practices are subject to the same legal requirements as traditional, brick-and-mortar veterinary practices.
First, you must form a business entity and obtain a business license. You may have the option to start your business as a sole proprietorship, partnership, "C" corporation, "S" corporation, limited liability corporation (LLC), or limited liability partnership (LLP), depending on your state. States vary in the corporate structures permitted for veterinarians, so you will want to speak with both a lawyer and an accountant familiar with local laws.
Much like a traditional veterinary practice, you will also be required to obtain a state veterinary license and a controlled drug license. In many states, a veterinary premise permit may also be required. You may be required to have agreements in place with other brick-and-mortar hospitals regarding the provision of emergency care, hospitalization, and specific services such as radiology.
All rules and regulations governing mobile practices in your state can be found by consulting your state practice act or state veterinary medical board.
As a mobile practice, you will also need similar insurance policies to those required in a traditional practice. These policies include liability insurance and worker's compensation insurance. Additionally, you will need business/commercial auto insurance to protect your investment in your vehicle and protect you from liability in the case of an accident.
What are the biggest pitfalls associated with starting a mobile veterinary practice?
One of the most significant challenges in mobile veterinary practice is setting appropriate personal boundaries. As a mobile practitioner, you will be entering your clients' homes; in many cases, this leads to a more intimate relationship than what would develop in a traditional, brick-and-mortar practice.
Given the intimacy of this relationship, many mobile practitioners find it challenging to set boundaries, and work life often bleeds into home life. Make an effort to separate yourself from work during your personal time, setting established hours during which you will respond to phone calls and handle administrative tasks and established hours "off work" where you are unavailable to your clients.
Remember, it's far easier to set boundaries when first starting the practice than to make changes later, when your clients have already come to expect unlimited availability.
Mapping a business territory can also be a significant challenge for mobile veterinarians. Set your geographic area too small and risk missing out on valuable clients, especially in the early days of your practice. Set your geographic area too large and risk spending much of your workday driving from location to location, instead of actually serving clients and generating revenue. In many cases, demographic studies can help you determine the geographic area which your practice will cover.
Finally, the success of a mobile practice is significantly enhanced by controlling costs in the early stages. Mobile practitioners often express regrets that they spent far more on medications and expendable supplies than necessary.
It may make sense to carry only a limited inventory of medications and provide written prescriptions to be filled at a human pharmacy whenever possible. Additionally, remember that supplies such as syringes, bandage materials, etc. can often be overnighted from your veterinary distributor; it is often not necessary to maintain a large supply of these items.
Sources and additional reading
You May Also Enjoy These Articles
Before talking about ways of reducing heat loss, do you know what hypothermia is? Hypothermia, when happening under anesthesia, is a drop in body temperature.
Read More »