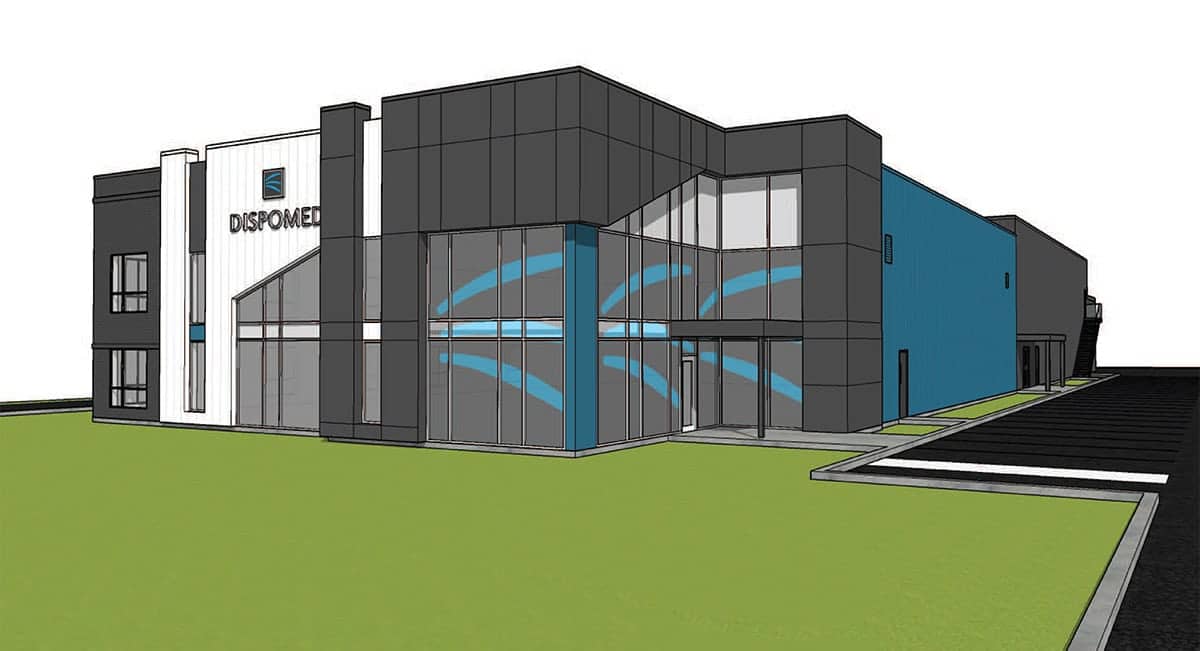 We are very pleased to announce the expansion of Dispomed's office!
Dispomed is extending the premises to provide unparalleled service while continuing to offer products manufactured in Canada with the highest standards of quality which we are reputed for.
The expansion of our office will begin in early summer 2016 and will double our size from 8,000 to 16,000 square feet.
This major project will give us the opportunity to welcome new employees in our technical support, repairs and sales departments. This expansion will also increase space in our workshop to accommodate new machining equipment, a paint shop, as well as a section dedicated to research and development.
We will keep you informed of the progress throughout the project. Our operations and telephone support systems will continue to operate according to our regular schedule.
We thank our customers who, for 34 years, have put their trust in us and shown their desire to work with a Canadian manufacturing company.
Regards,

Sébastien Lachapelle
President