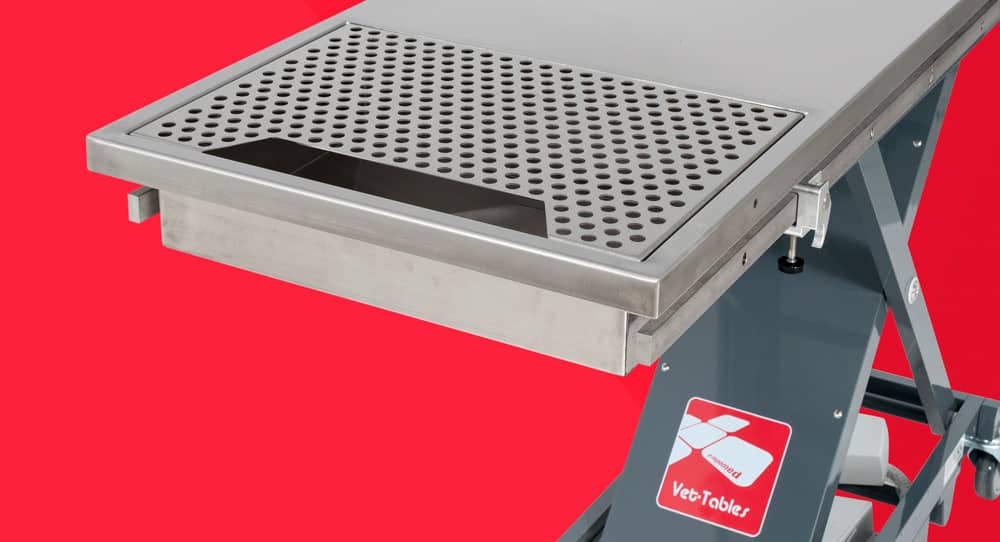 Hydraulic and electric tables require regular maintenance in order to extend their lifespan. We recommend this monthly maintenance in order to fully benefit from your equipment:
Tables with wheels
For tables with wheels, it is recommended to remove all animal hair that can accumulate on the wheels. The hair can create vibrations that can either block or loosen the wheels. It is also recommended to clean the wheels.
Hydraulic tables
For hydraulic tables, it is recommended to always tighten the lock to avoid the weakening of the hydraulic cylinder.

For all types of tables, it is very important to lubricate all articulated points with oil or grease to ease angle or tilting operation.
Pay attention to any oil leaks. They could cause friction and block cylinder movement. Immediate service is also required if leaks are noticed.
Cleaning the top and bottom slide rails will help avoid resistance caused by hair accumulation.