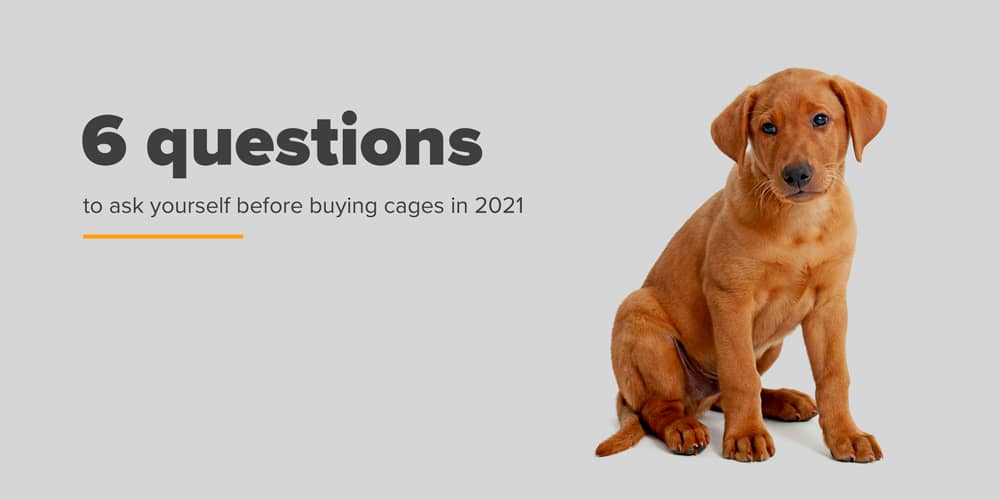 Is it time to change or upgrade your cage installation in the clinic? Do you find it difficult to choose between all the available combinations and accessories that you have to think about to get the ideal installation?
1. Is this for a new set of cages or an addition to an existing set?
When adding a cage or set of cages to an existing set, some components, such as the hardware supplied, will be different. The location of the cage or set of cages will also have an impact on the type of finish that can be installed as well as on the noise insulation.
2. What is the size of the space where the cages are to be installed?
The size of the space allocated to the cages will ensure that when designing your cage set, the space available can be maximized to accommodate as many patients as possible.
3. Which door finish do you prefer?
Two finishes are available for doors, either screened or clear polycarbonate, which facilitates maintenance while minimizing the risk of cross-contamination between occupants.
4. What is your average large dogs/small dogs/cats ratio in the clinic?
Knowing the approximate ratio of large dogs to small dogs and cats that you accommodate in your clinic will give you a better idea of the ideal cage size for your clinic, validate how many double-door and separator cages are needed, and finally, how many cat shelves are needed.
5. Does your unit need to be mobile, or will it be built-in?
Depending on your needs and locations, it may be useful to have a set of mobile cages to move them as needed or simply to clean the cages and the clinic.
6. Do you need additional cage accessories?
There are several options to improve the comfort of the animals while caged and in your daily clinic routine. Cage cardholders, humidifiers, and IV poles for cages will help you in the daily management of various patients.
Use our new cage builder to configure your set up.